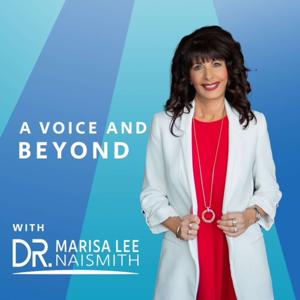 #29. Time to Walk Towards Optimum Health with Duncan Rock
09.19.2021 - By A Voice and Beyond
Today's guest is Duncan Rock.
Duncan is a nutritionist who specialises in promoting good health for performing artists, a registered exercise professional, a member of the Royal Society for Public Health and a professional baritone who has been touring internationally with numerous opera companies for many years. After a life-changing event, Duncan decided to transition into the health and well-being field. In this episode, Duncan shares his depth of knowledge as well as his inspiration for wanting to help others improve their overall health and wellbeing. He explains the significant physical and mental health benefits of exercise and describes the perfect exercise regime as a balance between cardio, core strength and weight training. He stresses that an exercise regime accompanied with an appropriate nutrition plan not only promotes a healthy lifestyle that can enrich our lives, but it is the best way to defy all-cause mortality.  Duncan states that we are currently living in an obesogenic environment in the western world and that the impact of over nutrition in our society have surpassed the impact of malnutrition, and this epidemic of obesity is directly linked to mortality rates. There are many other pearls of wisdom as well as some myth-busting regarding exercise and nutrition for the singer and beyond. You cannot miss what Duncan has to share with us in this interview and we invite your questions around any of the key concepts relating to health and wellbeing for Duncan to respond to in the next few weeks during our live AMA (ask me anything).
In this episode
01:08 - Introduction 17:30 - Duncan's transition from performing to nutrition 31:42 - The benefits of physical exercise  37:36 - Is it important to have a balanced exercise regime?  46:09 - Where to start if you're a beginner?  59:58 - Are there exercises singers should avoid? 1:23:26 - Duncan's three pieces of advice
For more go to https://drmarisaleenaismith.com/29
Like this episode? Please leave a review here - even one sentence helps!
Follow me on Instagram.