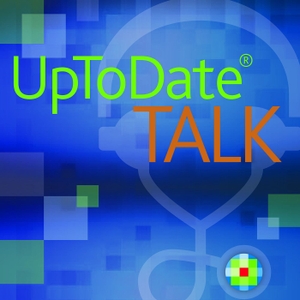 Time window for mechanical thrombectomy after acute ischemic stroke
05.01.2018 - By UpToDate Talk
This episode features Dr. Jose Biller discussing two recent studies showing that intra-arterial mechanical thrombectomy improves neurologic outcomes when performed up to 24 hours after symptom onset for selected patients with ischemic stroke. Dr. April Eichler hosts.
Dr. Biller is a Professor of Neurology and Neurological Surgery and Chairman of the Department of Neurology at the Loyola University Chicago Stritch School of Medicine. He is Section Editor in the Neurology specialty at UpToDate.
References:
Nogueira RG, Jadhav AP, Haussen DC, et al. Thrombectomy 6 to 24 Hours after Stroke with a Mismatch between Deficit and Infarct. N Engl J Med 2018; 378:11.
Albers GW, Marks MP, Kemp S, et al. Thrombectomy for Stroke at 6 to 16 Hours with Selection by Perfusion Imaging. N Engl J Med 2018; 378:708.
Contributor disclosure: Nothing to disclose.