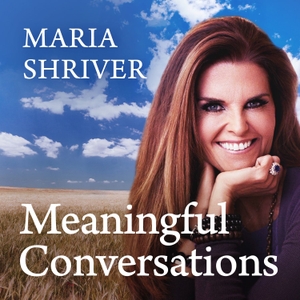 "There's a story going on in the country that we don't really understand yet. It's not the story of people who are progressive's hating people who are conservatives, or people who are conservatives, hating people who are progressives. That's largely a story told by politics in the media...But there's a whole other story emerging, which we don't yet have the name for. I believe it's the story of people at the bottom who value relationships more than anything, who value action and authenticity...They don't necessarily identify with a party, they identify with causes that matter to them deeply. They identify with a sense of moral, transformation. They, they connect to people...There's a sense of openness and trust...That's not the divisive story...It's not the story of we hate each other. It's the story of people who want to almost have a belief system that values openness and service and respect and dignity above all those other things."
-Timothy Shriver
Today's episode is a Yippee Moment for me because I get to share with you a conversation that I recently had with my brother Timothy Shriver. Timothy, or Timmy as I like to call him, is the chairman of the Special Olympics, which our mother founded back in 1968. He is also the leader of the Inclusion Revolution and the board chair of CASEL, a collaborate that is working to make evidence-based social and emotional learning a part of our educational system. Timmy is a man who is on a quest to discover what matters most in life. Our conversations are always meaningful to me because we always go deep and really explore how we feel about the world today. We're also both committed to living and leading from a place of hope, instead of despair. I have no doubt that Timmy will inspire you and make you think today!
If you're looking for more inspiration and words of wisdom, then please sign up for my free weekly email newsletter - The Sunday Paper. Visit website mariashriver.com to subscribe.