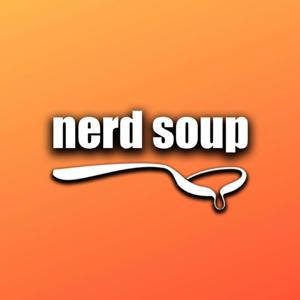 Visit https://bit.ly/storyblocksnerdsoup to see which Storyblock's membership is right for you! 
The Soup Gang returns to discuss recent comments made by Tobey Maguire concerning his future playing Spider-Man. Plus, China gives Flight Club an updated ending, Benedict Cumberbatch is teaming up with Wes Anderson for his next movie & Guillermo del Toro's stop-motion Pinocchio movie! 
TOPICS!
00:00 - Introduction
11:02 - Tobey Maguire Talks About Future Playing Spider-Man
16:44 - China Gives Flight Club An Updated Ending
25:26 - First Look at Guillermo del Toro's Stop-Motion Pinocchio Movie
31:22 - Daniel Radcliffe to Star in "Weird Al" Yankovic in Biopic
39:25 - Benedict Cumberbatch Joins Wes Anderson's Latest Movie
46:06 - Cooper Raif's 'Cha Cha Real Smooth' Will Premiere on Apple TV
52:30 - NFL Championship Weekend Preview!
1:05:23 - Fan Questions!
FOLLOW US ON TWITTER, INSTAGRAM & FACEBOOK!
TWITTER! - twitter.com/NerdSoup
Aaron Twitter: @nerdsoupmonkey
Beau Twitter: @beausoup
Teddy Twitter: @TeddyNerdSoup
Nash Twitter: @AnthonyJQNash
Marissa Twitter: @purplegirlns
INSTAGRAM - www.instagram.com/nerdsoup
FACEBOOK! - www.facebook.com/NerdSoup
Visit our Patreon page here - patreon.com/nerdsoup