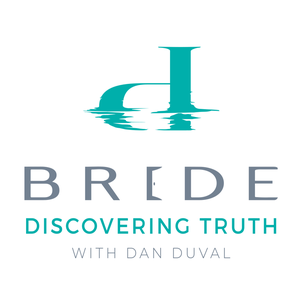 Welcome to our show Todd Talks with BRIDE Ministries' Senior Leader, Todd Edwards. This episode will be featuring the series Encountering Zion part seven. In this show, Todd goes through Isaiah 56 & 57.
Follow Along with Todd Talks:
Strategy: Keep the Sabbath. Be a watchman with ears to hear and eyes to see what's coming against the people. Know what's about to happen and who is coming against the gate. Spend time with YHWH and in prayer, don't give up speaking truth & don't sleep. Ask God to remove the stumbling block in front of us so that we can hear His voice and see His face.Key scriptures to follow along: Isaiah 56:1; Genesis 18:19; Acts 2; Exodus 20; Revelation 19:1-2; Genesis 18:19; Psalms 81:84; Genesis 2:15; Isaiah 56:1-2; Exodus 16:23; Genesis 2:3; Isaiah 56:3-7; Acts 8:2; Luke 4:18-19; Isaiah 61:1-2; Isaiah 56:8-9; Deuteronomy 33:2; Isaiah 56:10-12; Ezekiel 33:2-9; Isaiah 57:1-13a; Isaiah 57:14; Exodus 9:17; Leviticus 19:14; Isaiah 57:4-9; Genesis 14:1; Isaiah 57:10-11, and 13b-16.
More from Todd:
Join us in epic journeys into the Word of God! Every other Saturday at 10 AM CST you can hang out with Todd Edwards and the BRIDE Tribe!
Also, be sure to stay tuned in for the next episode of Todd Talks with Todd Edwards every other Tuesday! Watch other episodes of Todd Talks on our website! You can also keep up with Todd by listening to his other podcasts:
The Christian Business Podcast: Kingdom Careers with Todd Edwards
Hidden Truths Surrounding the Birth of Jesus with Todd Edwards