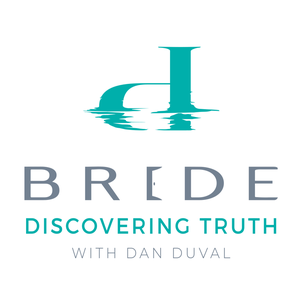 Episode 9: Encountering Zion Part 9
Welcome to our show Todd Talks with BRIDE Ministries' Senior Leader, Todd Edwards. This show will be featuring part nine of the series Encountering Zion. In this show, Todd leads a study through Isaiah 59.
In this study, Todd brings up covenants of peace in the Middle East, this is in reference to a previous Bible study where he prayed for the release of the destroyer and covenant of peace associated with that. You will receive revelation as you listen. You will get understanding of the guarding your timeline and tending to it.
Zion was to be birthed into Jerusalem but it didn't happen. Jerusalem was defiled and then had offspring "daughters of Jerusalem." Defilement of blood, destroying the earth, waste cities. Lies disconnect us from heaven, and the blood disconnects us from earth.
This is NOT a study about Political Zionism. Todd Talks episodes are meant to engage the hearts, souls, and spirits of those who listen. This will be an extremely insightful and exciting show that you will not want to miss!
Follow Along with Todd Talks:
"The world is looking for equity right now. They will never find it there. You're only going to find equity when justice & judgement come from the throne. And you only do that by repentance and seeking His Face. It's His throne, it's His Presence, it goes back to Mount Sinai… if you really want equity, do justice or do righteousness! And speak truth."  Todd Edwards