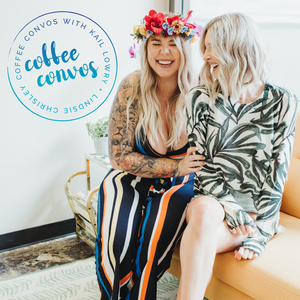 This week Kail and Lindsie start off the podcast with a lot of teeth related talk. Kids are losing teeth, getting braces, and seemingly forgetting how to brush. Does anyone else struggle with their kid's personal hygiene habits? And Lindsie and Kail follow up on some topics from episodes past. More talk about maiden names and Lindsie gives an update on her journey to building a house. Plus, when your kids are involved in sports, it's basically inevitable to come in contact with drama and politics. The drafting, the rivalries, and the snacks! Kail and Lindsie have witnessed their fair share of drama when it comes to kids sports leagues. 
This episode was sponsored by: Kencko, OSEA, & KiwiCo
Have a question you want answered? Want to give Kail and Lindsie a call? Leave them a message at ‪(609)-316-0060‬.
Music by Nathaniel Wyvern.
Licensed under Creative Commons: By Attribution 4.0 License.