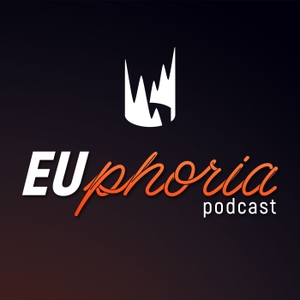 Top 5 Jungle List (ft. Elyoya) | EUphoria | 2021 LEC Summer S8 EP4
06.30.2021 - By EUphoria Podcast
Caedrel and Drakos rank the LEC junglers into a Top 5 list. Featuring a special interview with Elyoya about his quarantine and the state of MAD Lions.
EUphoria is available on Apple Podcasts, SoundCloud, Spotify, YouTube and more.
Skip around to your favorite parts:
Opening
0:00 Intro
1:29 Last week recap
2:04 Thoughts on SK roster move
2:58 Thoughts on XL roster move
11:53 FNC vs. G2 recap
17:50 Misfits on the rise
21:41 Midlane has been quiet this split
23:12 Shout out to VIT
Top 5 Jungle List
24:36 Start of segment
25:12 What defines a good jungler?
27:00 Who is not making the list
29:35 Top 6 are very strong
30:45 Thoughts on Selfmade
33:26 Thoughts on Bwipo
36:26 Who is being eliminated from Top 5 Jungle List?
42:33 5th place
45:04 4th, 3rd place
49:09 2nd, 1st place
53:01 Recap
Interview w/ Elyoya
53:39 Start of segment
54:40 Where do you currently rank yourself?
55:47 Thoughts on our list?
57:47 Thoughts on Razork
59:31 Who will be Top 3 by the end of Summer?
1:00:12 Is the jungle pool in Europe stacked right now?
1:01:50 How is MAD doing?
1:04:56 Quarantine and coping with it
1:06:28 MSI schedule and burnout issues
1:09:12 Next for MAD?
Closing
1:13:56 Start of segment
1:16:29 Upcoming games