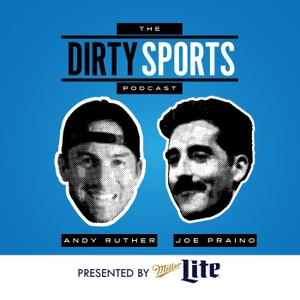 EPISODE 585: TOP 10 SPORTS STORIES OF 2019
12.26.2019 - By Dirty Sports
Andy and Tug Coker open the show talking Christmas shopping and Vikings/Packers Monday Night Football. Next they discuss and debate their Top 10 sports stories of 2019. Then Joe joins the show to make his week 17 picks with Ruther.
www.patreon.com/dirtysports
www.GTPPicks.com - Promo Code "Dirty"
Seat Geek - Promo Code "Dirty"
Subscribe on YouTube - www.youtube.com/DirtySports
Follow us on Instagram: www.instagram.com/thedirtysports/
Follow us on Twitter - www.twitter.com/thedirtysports
Follow Andy Ruther on IG - www.instagram.com/AndyRuther/
Follow Joe Praino on IG - www.instagram.com/JoePraino/