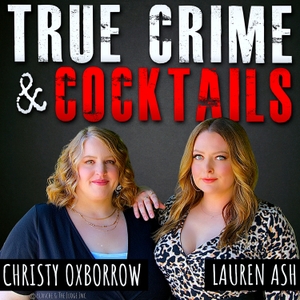 True Crime & Cocktails
By Art19
What's True Crime & Cocktails about?
True Crime & Cocktails is hosted by sister duo Lauren Ash and Christy Oxborrow.
Lauren currently stars in NBC's Superstore as well as She-Ra & the Princesses of Power. And Christy? Well, you don't know her yet but trust us, after one episode, you're not gonna want to remember a time where you weren't listening to these two deep dive into all things true crime. They're basically the bffs you've always wanted.
It's also important to mention that season 1 of True Crime and Cocktails is an UNSOLVED MYSTERIES EDITION! Christy's impeccable research skills bring you new details about every epis