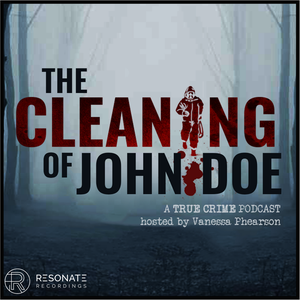 The Cleaning of John Doe's true crime podcast continues. The Beginning Part II will complete the story of Vanessa and Ethan's beginning as crime scene cleaners and take you on their very first clean-up.
Mixed, mastered and produced by ResonateRecordings.com
Have a question for us? Call us now at (818) 850-2439 and we'll take up your question on a Q & A episode! Don't be shy - we want to hear from you!!
Get social with us!
Facebook: https://www.facebook.com/TheCleaningofJohnDoe/
Twitter: https://twitter.com/JohnDoePodcast
Mailing List: http://thecleaningofjohndoe.com (the bottom of any page other than the home page)