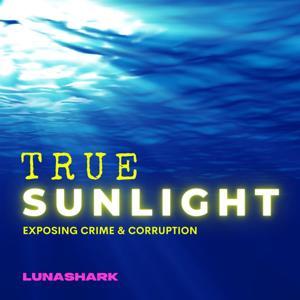 True Sunlight
By Luna Shark
What's True Sunlight about?
Previously known as the Murdaugh Murders Podcast, True Sunlight is the intersection of True Crime, journalism and systematic corruption. Welcome to the new face of MMP.
True Sunlight is the antithesis of True crime. True Sunlight values accuracy over "access journalism". True Sunlight is shed with empathy — not exploitation. True Sunlight was created as a matter of public service — not just entertainment. While the name of the podcast has changed, our mission, values and team have not. We are simply expanding our horizons while continuing to shine a much needed bright light on crime and corruption wherever it appears.
Celebrated journalists Mandy Matney and Liz Farrell are taking their style of reporting beyond Alex Murdaugh and his co-conspirators while pursuing justice for all the victims you've met so far.
Ranked #1 and #2 globally in 2021 and 2023 respectively as the Murdaugh Murders Podcast, True Sunlight provides unmatched insight into the crimes and criminals exposed on MMP and dives deep into new instances of corruption across the US.
We empower listeners to understand their legal and judicial systems through investigative journalism while providing tools to hold agencies and public figures accountable in order to change those systems for the better. 
Listen on any streaming service or visit TrueSunlight.com to learn more. 
For current & accurate updates:
For current & accurate updates:
TrueSunlight.com
facebook.com/TrueSunlightPodcast/
Instagram.com/murdaughmurderspod/
Twitter.com/mandymatney
Twitter.com/elizfarrell
youtube.com/@LunaSharkMedia