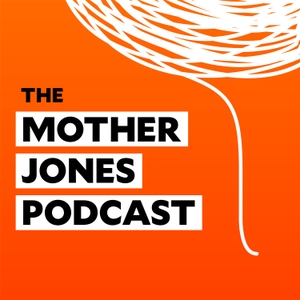 The January 6 attack on the US Capitol by a mob of extremist Trump supporters was shocking and scary—but not surprising. Incendiary rhetoric and racist dog whistles have been centerpieces of President Trump's politics since he first ran for office. Trump has encouraged his supporters to bully immigrants, journalists, and Democratic politicians. He tapped into a thick vein of right-wing extremism that has led to violence countless times in American history: from the Ku Klux Klan, to the Oklahoma City bombing, the Tree of Life Synagogue massacre, Charlottesville, El Paso, and Kenosha, just to name a few. Right-wing extremism has time and again been the ideological driver of domestic terrorism.
Mother Jones National Affairs Editor has been tracking President Trump's terror tactics for years. He joined Jamilah King on the podcast to explain how he saw the Capitol attack coming. "Anyone who was paying attention to the rhetoric Trump was using was able to see that bad things were coming," Follman says. "It was logical that once he turned the full fury of his extremist rhetoric on the 2020 election that would lead to violence in the wake of the election, and that's exactly what we saw with the assault on Congress."
Why weren't the Capitol police prepared? Is there evidence of right-wing extremism among American law enforcement and military personnel? Does de-platforming actually work? Will there be violence between now and the inauguration? Follman explains how the attack on Congress was a coordinated, logical, and predictable outgrowth of Trumpism and an American brand of extremism—and the end of the president's plausible deniability.