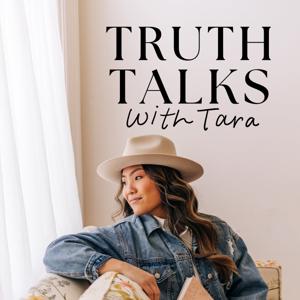 Truth Talks with Tara
By Tara Sun
What's Truth Talks with Tara about?
Truth Talks with Tara is a podcast dedicated to helping you know, love and live God's Word for yourself.
With a new episode every Tuesday, we'll pour into Scripture, and answer the questions you have about God's Word, your faith, and everyday life. Along with amazing guests, you'll leave encouraged, equipped, and challenged by each conversation.
Hosted by @misstarasun on Instagram, this podcast doesn't shy away from God's truth but unpacks it in an understandable way so we can know, love and live for God more.