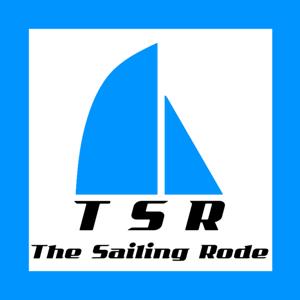 TSR 017 Cruising St. Petersburg, Florida & Selecting a Modern Anchor Design
03.18.2016 - By The Sailing Rode
In this episode, we talk about cruising the St. Petersburg Beach, Florida area.   We also talk about the Everglades Challenge small sailboat and paddle adventure race and we cover our decision to buy a modern design anchor.
Intro News
We spent the weekend Truck Tenting at Daytona Bike Week motorcycle rally.  See our Truck Tentin' video here.
We visited with boating friends while at bike week, staying on their boat at a great Loggerhead marina nearby, and ate a great dinner at Caribbean Jack's restaurant next the the marina.
We released the first video from trip to the Miami Boat Show,  two more videos coming out soon.
We bought a new anchor!  Check out Mantus Anchors, they set quick!
New boat cover,  we bought the 24'-26' but it is a few inches short so you may want to go up to the next size depending on your boat.
 
Cruising St. Petersburg, FL
We anchored near Ft. Desoto Park, they have a great campground where you can pull your boat up near your site.
We visited the start of the Everglades Challenge adventure sailing race.  A 300 mile race to Key Largo in small boats.  Video of Everglades Challenge race start.
After the start of the race we sailed out Bunces Pass and went south the Anna Maria Island where we anchored off the beach and had lunch at the Sandbar restaurant.  They have an amazing Soft Shelled Crab BLT sandwich.
Sunday was very windy and rough seas in the Gulf so we sailed around Bunces pass and posted our first Facebook Live Video.   Make sure to like our page to get updates on our next live video, we hope to actually be sailing next time, this one was just a test.
Sailing News
FBI arrests hacker after being rescued from sailboat by Disney Cruise Ship
Body of mummified sailor recovered in Phillipeans
Hugo Boss racing hull discovered 10 years after being lost at sea
Gunboat 55 Rainmaker hull recovered and towed to Bermuda
New technology creates recyclable composite for boat manufacturing
Please help us Support Podcast
We need your help to spread the word about the Podcast.  Please share the podcast with your sailing & cruising friends and ask them to subscribe on iTunes or Stitcher.  You can send them these links:
iPhone iTunes link: https://itunes.apple.com/us/podcast/the-sailing-rode/id1033604152
Android Stitcher link: http://www.stitcher.com/podcast/the-sailing-rode
It also helps when you share the podcast links on social media and sailing forums.
Please like or follow us on Youtube, Facebook, Twitter, and Instagram  We will follow you too!
Remember to tag your Instagram sailing related pictures with #thesailingrode
Send us your feedback on the show and any show topic ideas to [email protected]
Patreon
If you enjoy the podcast, you can support us on our Patreon site and get some special rewards. Check it out at this link:
https://www.patreon.com/TheSailingRode
How it works:  Patreon is designed for you to support your favorite content creators.  We make podcasts and videos about sailing and you can help support our creations by signing up for various levels of support.  You can set a maximum monthly amount so if we release a lot of podcasts in one month, you still only pay your maximum amount.  In return, you get some rewards for your support.  It is kind of like giving us a tip or buying us a drink after a good show.
Amazon Store
Please use our Amazon Affiliate link or if you are in Canada, use the Amazon.CA affiliate for anything you buy on Amazon or look at over 90 items we have in our TSR Amazon store.  We use all the items on our boat and include notes of why we like them.  We also added over 40 sailing and cruising books we recommend.  You pay the same low Amazon price and we get a small commission.
We wish you fair winds and hope to see you on the water soon.
Thanks for listening!   –  Steve & Brandy
The Sailing Rode Sailing Podcast