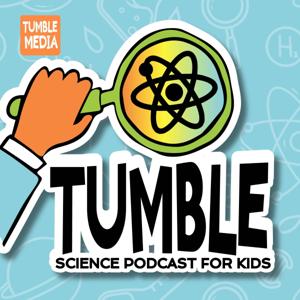 Tumble Science Podcast for Kids
By Tumble Media
What's Tumble Science Podcast for Kids about?
Become a Paid Subscriber: https://podcasters.spotify.com/pod/show/tumblescience/subscribe
A Common Sense Selection! Exploring stories of science discovery. Tumble is a science podcast created to be enjoyed by the entire family. Hosted & produced by Lindsay Patterson (science journalist) & Marshall Escamilla (teacher). Visit www.tumblepodcast.com for educational content.