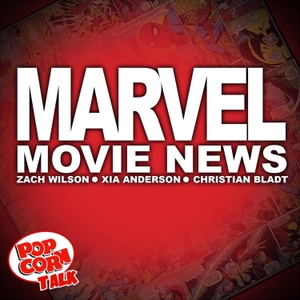 TV SPECIAL* Agents of SHIELD season 6 finale and Legion season 3 episode 6
08.05.2019 - By Marvel Movie News
  
Christian Bladt and Xia Anderson are joined by Rachel Goodman to discuss the epic two hour season six finale of Agents of SHIELD, plus a wild episode of Legion for season three, episode six.
Hosts Christian Bladt @ChristianDMZ
Xia Anderson @Xia_Land Legion Season 3 Episode 2 Agents of SHIELD Season 6 Episode 8    
If you're a fan of Marvel, you have come to the perfect place. On our MARVEL TV WEEKLY series we discuss everything from your favorite shows such as The Gifted, Daredevil, Agents of SHIELD, Jessica Jones and more. Tune in to get the latest news, developments, premiere dates, major plotlines and theories as well as the insider scoop from cast and crew.
A weekly series that keeps you up to date on everything in the Marvel TV universe. The series will cover storylines, news and announcements relating to Agents of SHIELD, The Gifted, Legion, Daredevil, Jessica Jones, Luke Cage, Defenders and others. Throughout the series we'll bring in guests to join in on the fun!
---
This episode is sponsored by
· Anchor: The easiest way to make a podcast. https://anchor.fm/app
Support this podcast: https://anchor.fm/marvelmovienews/support