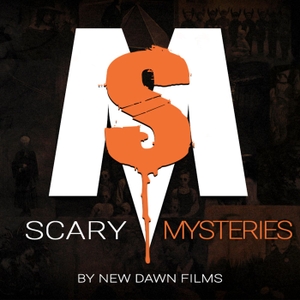 Twisted 2s #78 Birds Of Arkansa & McKenzie Poltergeist
11.20.2019 - By Scary Mysteries
Check out our Patreon at
https://www.patreon.com/scarymysteries
Buy awesome original shirts made by Scary Mysteries https://newdawnfilm.com/scary-mysteri...
Subscribe for Weekly Videos here: https://www.youtube.com/channel/UCiE8...
_________________________________________________________
Scary Mysteries Twisted Two's:
Birds of Arkansas and Mackenzie Poltergeist
Tales of hauntings, murder and scary mysteries. Every week Twisted Two's dives into a pair of uniquely terrifying true stories that are worthy of a more in depth look.

For this week, we focus on a very strange phenomenon that occurred in Arkansas and the mysterious hauntings in Scotland known as the Mackenzie Poltergeist. Get ready for Scary Mysteries, Twisted Two's.
#1 Birds of Arkansas
Dead black birds suddenly dropping from the sky surly would freak anyone out. And that's exactly what happened to the residents of Beebe, Arkansas, when on New Year's day in 2011, more than 5,000 black birds dropped dead onto their small town.
It began just a half an hour before midnight when the Arkansas Game and Fish Commission (AGFC) started receiving reports that birds had started crashing into the town of Beebe. The small town, mostly comprised of Catholics, only had about 5,000 residents.
#2 Mackenzie Poltergeist
It started on a cold and rainy night on December of 1998 in Scotland. A homeless man was seeking shelter from the storm when he wandered into Greyfriars Kirkyard and broke into the mausoleum of the Mackenzie family.
For the man, the mausoleum served as a good shelter. He explored the inside and found an iron gate on the floor. He took it out and went downstairs, following a stone staircase until he found the second chamber. It was here where four wooden coffins were sitting. Likely hoping to steal valuables from the dead, the man broke into the caskets. But as he was breaking through, the floor underneath him collapsed and he found himself inside a third chamber that no one had known existed.