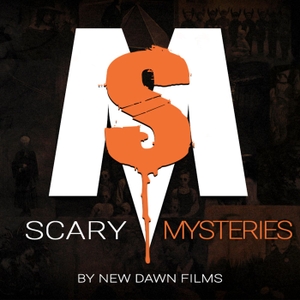 Check out our Patreon at
https://www.patreon.com/scarymysteries
Buy awesome original shirts made by Scary Mysteries https://newdawnfilm.com/scary-mysteri...
Subscribe for Weekly Videos here: https://www.youtube.com/channel/UCiE8...
_________________________________________________________
Scary Mysteries Twisted Two's:
Wallace Souza and Dulce Base

Tales of hauntings, murder and scary mysteries. Every week Twisted Two's dives into a pair of uniquely terrifying true stories that are worthy of a more in depth look.

For this week, we focus on politician and TV presenter, Wallace Souza, and the baffling conspiracy theory surrounding Dulce Base. Get ready for Scary Mysteries, Twisted Two's.

#1 Wallace Souza

How far would you go for a story?

For Brazilian television presenter and politician, Wallace Souza, apparently, a story is worth someone's life.

Born in Manaus, Brazil, Wallace attended university and spent his time obtaining degrees in business as well as attending the Center for the Study of Human Behavior. Afterwards, he worked as a police officer but was fired after he was involved in pension fraud. At the same time, he was found to have committed a theft during one of his patrols in 1987.
#2 Dulce Base

Above ground, the surface of Dulce, New Mexico looks like a typical desert landscape. There are trees, large rocks, winding deserted roads and occasionally a lake or two. But for conspiracy theorists, this small southwestern town hids a dark secret.

They say that beneath Dulce is the high tech, seven story facility dubbed as Dulce Base.

Unlike other hidden bases, what makes Dulce supposedly so unique is that it's said to be a secret facility run by humans and aliens working side by side.