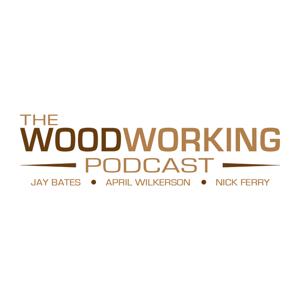 Episode notes:
Thank you to the following website contributors: 

Bill Hantzopoulos
Thank you to the following Patreon contributors:
Nicholas Gomez
George Thomas
Don Chesser
Steve Mills
Martin Wegner
Saint Nicster
Christopher Michael Copes
Terry Burns-Dyson
Page Bonifaci
Frederick McIntyre
Darren Pruitt
Instagram Links:
Jay
Nick
April
Referenced Channels/websites:
Ted Alexander
Rustic Duck Furniture
Ed Bassmaster
Greg Benson
Submitted Questions:

Bill - I have a fairly new Sawstop and the top has a couple fairly deep scratches. I was wondering if you had any good tips for removing them. Is sanding my best option and if so should I work my way through a few different grits until I get the smooth finish like it has now? Or is there a better way to remove them?  Thanks, Bill

I know, you do videos for a living. I want to start doing videos for fun and often I feel the urge to just throw the camera in the bin and get the damn project done. Know what I mean? How do you work around that?

brendan_hayy - What are you all looking forward to, for the rest of 2016?

makeshift_woodworkerWhat is your favorite non-maker you tube channel/vlog?