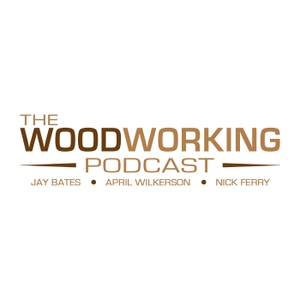 Episode notes:
Thank you to the following contributors:
Ty Moser
Brian Wildman
Breaking News:
Nick – Swept his shop.
April – Fence project is underway!
Jay – ........so tired of traveling.
Referenced Channels, Videos, or Websites:
Take a photo of your shop, as is, and use the hashtag #twpshop
Submitted Questions:
alternajimmy: What is the one skill that you have developed as a woodworker that has been the most useful/rewarding?
jeffandmaryjones: I was cutting maple for the first time. Getting burning from a sharp blade. Feed rate too fast? Too slow? What is best way to clean it up?
frh_makes: I recently lapped a hand plane using the Paul Sellers method. I am now seeing rust develop on the plane. What can I do to prevent the rust issue without causing finishing issues. I live in NC and have no other rust issues on my cast iron tables of my power tools.
jay.woodbits: What do each of you do to prevent rust in general on your tools that are exposed to high humidity or moisture
lumsden21: Does doing this as a job as opposed to a hobby take some of the fun out of it? Any projects you want to go back and redo? Tools you wish you had?
phodel12: What were the first tools you had when you started woodworking
motzemog: Oscillating spindle sander or belt/disc combo sander? Most versatile.
bonpacific: For each of you: When designing a new piece, what is your process?
korytj: For someone who wants to start woodworking and creating. What two machines would your recommend to buy? Not necessarily brands, just the equipment. I.E. Table saw, planer, scroll saw, midersaw.
ryantcollier: What are the top three general finishes #youShould have at the ready in your shop?
Paul: What grit of sand paper do you keep on hand in the shop? When needing to sand, What grit do you typically grab?