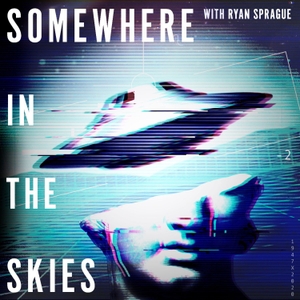 On episode 200 of SOMEWHERE IN THE SKIES, Ryan is joined by the team behind UAP Media UK. Dave Partridge, Andy McGrillen, and Dan Zetterstrom give us the rundown on their new endeavor which culminates in to a central resource on the UAP subject for Britain's members of parliament, national and local media, and private and public organizations. They also give their honest thoughts and opinions on Luis Elizondo, Nick Pope, Bob Lazar, and Travis Walton. Things wrap up with a collection of listener questions and a new way of trans-medium travel!? It's a saucer-shaped roundtable of cosmic proportions.
Visit UAP Media UK at: www.uapmedia.uk
#EndUAPSecrecy Google Drive: CLICK HERE
Audiobook now available! To order, CLICK HERE
Patreon: www.patreon.com/somewhereskies
Website: www.somewhereintheskies.com
YouTube Channel: CLICK HERE
Official Store: CLICK HERE
Order Ryan's Book by CLICKING HERE
Twitter: @SomewhereSkies
Instagram: @SomewhereSkiesPod
Watch Mysteries Decoded for free at www.CWseed.com
Episode edited by Jane Palomera Moore
Opening Theme Song, "Ephemeral Reign" by Per Kiilstofte
SOMEWHERE IN THE SKIES is part of the eOne podcast network. To learn more, CLICK HERE Support this show http://supporter.acast.com/somewhere-in-the-skies.
 See acast.com/privacy for privacy and opt-out information.