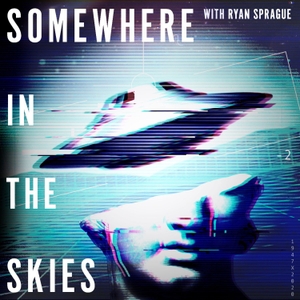 On episode 205 of SOMEWHERE IN THE SKIES... He's back! Rob Kristoffersen of the Our Strange Skies podcast returns for yet another volume of UFO Happy Hour. Like a phoenix rising from the ashes, Kristoffersen joins us to discuss a handful of extraordinary UFO encounters in the place they both call home; New York. From high-speed fighter jet pursuits of aerial phenomena to landings, crashes, and close encounters. Want an ice-cream cone-shaped UFO messing around with your nuclear reactor? We've got that case covered, too! It's all here. And it's all from the Empire State. Pull up a bar stool, grab a beverage of choice, and join the guys for another fun-filled volume of UFO Happy Hour.
Subscribe and listen to Our Strange Skies at: https://audioboom.com/channels/5041421
Patreon: www.patreon.com/somewhereskies
Website: www.somewhereintheskies.com
YouTube Channel: CLICK HERE
Official Store: CLICK HERE
Order Ryan's Book by CLICKING HERE
Twitter: @SomewhereSkies
Instagram: @SomewhereSkiesPod
Watch Mysteries Decoded for free at www.CWseed.com
Episode edited by Jane Palomera Moore
Opening Theme Song, "Ephemeral Reign" by Per Kiilstofte
SOMEWHERE IN THE SKIES is part of the eOne podcast network. To learn more, CLICK HERE Support this show http://supporter.acast.com/somewhere-in-the-skies.
 See acast.com/privacy for privacy and opt-out information.