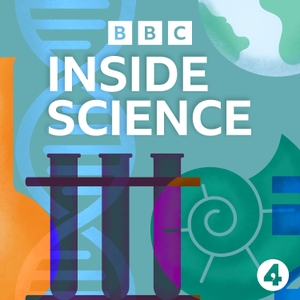 UK power cut, Huge dinosaur find in Wyoming, Micro-plastics in Arctic snow
08.15.2019 - By BBC Inside Science
Following the simultaneous outages of two UK power plants last Friday, affecting nearly 1 million people across the country, we at Inside Science wanted to get back to the basics of electricity and get our heads round how the National Grid keeps the nation running. Keith Bell explains the difference between AC and DC (Alternating and Direct current), and why it's essential to keep the frequency of the grid steady at 50Hz.
They're calling it 'Mission Jurassic'. A site so full of dinosaur bones that it would most probably keep a thousand palaeontologists happy and enormously busy for a thousand years. The Children's Museum of Indianapolis (TCMI) has signed a 20 year exploration lease on a parcel of the Wyoming dinosaur site, calling on the help of UK associates from the University of Manchester and London's Natural History Museum (NHM) to assist with the excavations. BBC science correspondent Jonathan Amos was invited to the top secret location to take part in what is arguably the country's biggest dino dig in decades.
There's now good evidence that micro-plastics are present in our oceans and are accumulating in our food chains, but surely they aren't present in the last pristine environment on Earth? Melanie Bergmann and her team based in Germany compared snow samples from two dozen locations, ranging from the Arctic ice floes and the Norwegian archipelago Svalbard to the north of Germany. Surprisingly, they found 10,000 plastic particles per litre in Arctic snow. But how is the plastic getting there? Melanie provides insight into her ground breaking research unearthing how micro-plastics are capable of travelling such great distances.
Producer: Fiona Roberts