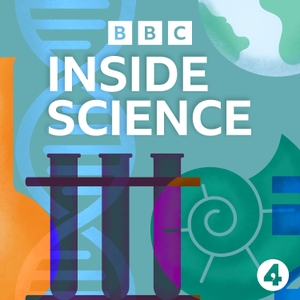 UK's black squirrels' genetic heritage; nuclear fusion in the UK and the Royal Society's science book prize
08.22.2019 - By BBC Inside Science
Perhaps you've been lucky enough to spot the uncommon black grey squirrel in the UK. The bizarre mutation that causes a change in fur colour has finally divulged its historic evolution. Dr Helen McRobie at Anglia Ruskin University studies the black version of the introduced grey squirrel. She explains to Gareth Mitchell how the grey squirrel might have got the genetic mutation for black fur back when it was in North America. She describes how she stumbled across a finding that questions how we define a species.
Nuclear fusion – it's the energy source of the future, and always will be! Yes, it's one of those technologies that was about thirty years away in the 1980s when they built a massive fusion lab in Culham in Oxfordshire. And, thirty years on, they're still trying to crack it. Part of the challenge is building containers that can handle some of the hottest, and trickiest, matter known to humans – plasma. At the Joint European Torus (or JET), they've been busy revamping their thirty-five-year-old kit. It's to keep the fusion research going whilst the scientists wait for a shiny new facility to open up in Southern France. It's all about working on reactions like those that fuel the Sun – squashing atoms together rather than pulling them apart. A brand new series of landmark tests at JET is kicking off in the months ahead. Roland Pease went to the labs to find out just where the UK is in fusion right now.
The 2019 Royal Society Insight Investment Science Book Prize winner will be announced in late September. The shortlisted authors will be announced next week but before then Adam Rutherford chats to two of the judges, Professor Sir Nigel Shadbolt, and best selling fiction author, Dorothy Koomson, about what makes a great popular science book and what in particular the judges are looking for in this year's competition.
Producer - Fiona Roberts