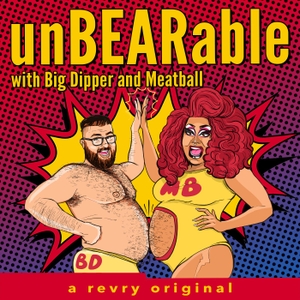 unBEARable with Big Dipper and Meatball
By REVRY Studios
What's unBEARable with Big Dipper and Meatball about?
Big Dipper and Meatball have joined forces to bring you unBEARable! Join them every week as they talk bear culture, sex, snacks, and have in depth interviews with special guests.
unBEARable is a Revry original podcast. Download the Revry app for the best in queer entertainment. Available on iOS, Google Play, AppleTV, Roku, Chromecast, and more!