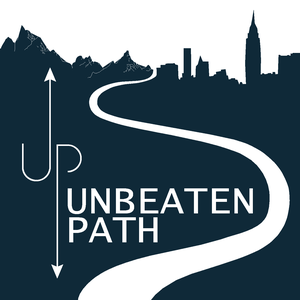 Unbeaten Path Podcast | Careers, Career Change, Personal Development, Entrepreneurship, Adventure, Travel
By Sean Sechrist: Online Entrepreneur, Blogger, Adventurer, Skier, Traveler
What's Unbeaten Path Podcast | Careers, Career Change, Personal Development, Entrepreneurship, Adventure, Travel about?
If you believe as I do, taking action toward the life you want and not the life others expect you to live is key to experiencing personal success and true fulfillment in your life, then this is the podcast for you.
Every Tuesday and Thursday, we will have a conversation telling the story of an individual who has created the life they want on their terms. This includes entrepreneurs, dream chasers, people pursuing a life of personal success and fulfillment over status and money, and everything in between. Each episode will not only provide key insights and lessons learned along the way but also the inspiration for you to take action towards the life you want.
If you're looking to take that first action step toward a new meaningful life, then consider this podcast your guide.