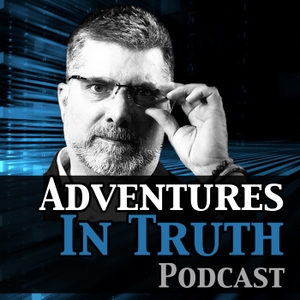 This will be an enlightening adventure! Returning to the show is Cyndi Dale, Energy Medicine Specialist and Best-selling author. We are diving into understanding vibration. This is something we talk about all the time, but what does it mean, and more importantly, how does it feel? We will dive deep into the reality that everything has a vibration, or energy signature. We will also do some exercises to help you to better understand how you can become more conscious of your vibration and the energy of things in your world, and how you can influence those vibrations- either to release their energy or enhance it! Join us for this energetic adventure.
Ready to dive in?
About Cyndi Dale:
Cyndi Dale is an internationally renowned author, speaker, healer, and business consultant and the author of 27 books about energy medicine, intuition, and spirituality. In addition, she has worked with over 70,000 clients and presented hundreds of seminars and workshops across the Americas and in Russia, England, Wales, Amsterdam, Iceland, Costa Rica, Belize, Morocco, Peru, Scotland, and more. She is also a favored teacher and healer for China, leading in-person and on-line classes, and has been published in over 17 languages.
Her books include The Subtle Body: An Encyclopedia of Your Energetic Anatomy, the winner of four internationally recognized Publisher's Awards. Most recently, her titles include Energy Wellness for Your Pets (2019), Llewellyn's Little Book of Empathy (2019), Awaken Clairvoyant Energy (2018); The Subtle Body Coloring Book, The Little Book of Chakras, and Subtle Energy Techniques (2017); and Llewellyn's Complete Book of Chakras, the largest compendium of chakra knowledge ever produced (2016). Overall, she seeks to unify the world's most vital spiritual messages, encouraging understanding and community among all peoples.
Her next releases include Energy Healing for Trauma, Stress & Chronic Illness (Llewellyn, July 2020), and Advanced Chakra Healing, a reissue of a popular book first printed fifteen years ago (Llewellyn, August 2021.) Co-written with Dana Childs, she is also writing a book about making food and healthy choices through the chakras, to be published in 2022 by St. Martin's Press.
Cyndi graduated from the University of Minnesota summa cum laude with a degree in English and a minor in Philosophy. She also holds a fifth-degree Reiki certificate, the highest of distinctions in this healing arena.
Cyndi currently teaches a certificate-level program at Normandale College in Minneapolis, Minnesota, through which adult students earn an accredited certificate in Energy Medicine. As well, she teaches a year-long Apprenticeship Program through her own company, Essential Energy, assisting individuals with developing their natural intuitive and healing gifts. These courses are added to the dozens she teaches locally and worldwide in energy medicine and spiritual healing.
We deeply appreciate your support! Please subscribe to our YouTube page and like us on Facebook using the links provided. We would love to hear from you. Please comment with your thoughts, questions and ideas, and any topic you'd like us to explore.
Show Intro created and produced by Loren Michaels Harris. Find him here: www.lorenmichaelsharris.com
****************************************************************************************
TO ORDER MY NEW BOOK "Fear Is A Choice: Unraveling The Illusion of Our Separation From Love" head over to www.fearisachoicebook.com. Also through Amazon, Barnes and Noble, IndieBound, and Kindle
****************************************************************************************
LISTEN:
iTunes, Podcast Addict, Stitcher, Deezer, Spotify, Ganna, Jio Saavan, Amazon Music, Google Podcasts, Podcast Index, Podchaser- Adventures in Truth Podcast
Website: https://adventuresintruthpodcast.com/
YouTube- https://www.youtube.com/channel/UCzX3...
Facebook- @Aitpodcast
WATCH:
FB Live, YouTube, Roku,...