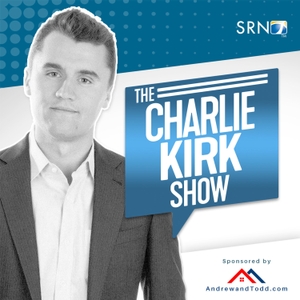 UNFILTERED: A Long-Form Debate with a Deranged Pro-Abortion Activist
10.07.2021 - By The Charlie Kirk Show
*WARNING: Graphic Content.* In a long-form, action-packed second edition of a new, regular installation on The Charlie Kirk Show, Charlie is joined LIVE in Phoenix for 'Debate Night' by so-called "comedian" Ben Gleib to debate the right of human beings to live—both inside and outside a mother's womb. Though the debate gets contentious at times, this episode of The Charlie Kirk Show can hopefully serve as a vital resource for anyone looking to strengthen their argument in favor of life. 
Tune in to 'Debate Night with Charlie Kirk' on TPUSA LIVE to watch these debates live as they air by going to TPUSA.com/LIVE
Support the show: http://www.charliekirk.com/support
See omnystudio.com/listener for privacy information.