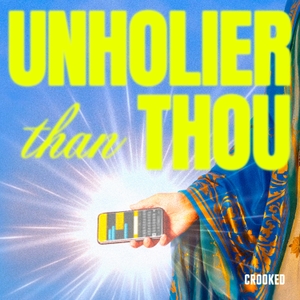 Unholier Than Thou
By Crooked Media
What's Unholier Than Thou about?
We're living in an unprecedented time, with many people looking for help and guidance in places they might not have looked to before. Journalist Phillip Picardi is one of them, with his journey coming as he re-evaluates his relationship with faith, spirituality and God. 
Picardi will take listeners on his quest to better understand his relationship with spirituality by learning how faith plays a role in other people's lives, and with the help of the spiritual, religious, and agnostic, Picardi will guide listeners through the ethereal and worldly problems of the day, informed by his own on-and-off relationship with God. 
Through lenses both saintly and secular, Picardi will take a look at everything from sex to climate change, and how religion informs those discussions. New episodes every Friday.