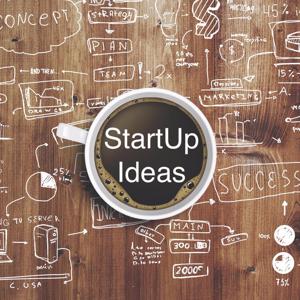 Chris and Brock manifest an idea that can help any podcaster, app developer or producer of multimedia content to consolidate their link sharing efforts.
This episode is brought to you by Freshdesk. FreshDesk is the customer support software companion for your business.
Stop dealing with customer support through your cluttered inbox and start using the powerful ticketing system provided by Freshdesk.
With Freshdesk, you can ensure that every customer issue is resolved and that every customer gets the support they need.
Plus, with powerful features like Canned responses, scenario automations, and a self service Knowledge Base, you can free up more time from your busy day.
You can't go wrong with FreshDesk, the support software used by huge companies like Honda, Cisco, and Elon Musk's, SolarCity.
With plans starting $0 a month, there is no reason you shouldn't start decluttering your inbox, and start using Freshdesk to support your customers.
Go to startupideaspodcast.com/freshdesk to start your free 30 day trial of FreshDesk.
FreshDesk: Customer Happiness, refreshingly easy