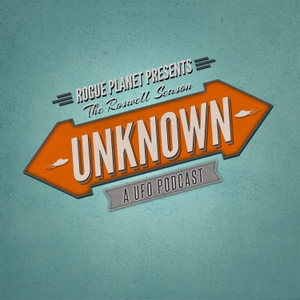 UNKNOWN — a UFO podcast
By Rogue Planet
What's UNKNOWN — a UFO podcast about?
This is the UFO modPod–a modern introduction to the UFO phenomenon for a new generation.
This bi-weekly podcast is a round table discussion (or is it saucer shaped?) led by a team of UFO journalists and researchers who approach the UFO subject with responsible skepticism and the scientific, journalistic attention it deserves.
Join this team each episode as they discuss current UFO stories, revisit the history of the modern UFO era, and visit with special guests as they explore the mysterious and fascinating UFO subject.