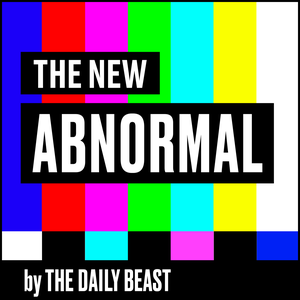 UNLOCKED: Will Biden Ever Get Off His Ass to Save Democracy?
05.31.2021 - By The New Abnormal
It's "the most serious threat to the core underlying principles of American democracy since at least the Civil War." And Joe Biden is barely doing a thing to stop it. "We are seeing a threat to the integrity of the 2022 and 2024 elections—and the ability of Americans to cast a vote—that is unfolding across multiple dimensions," The Atlantic's Ron Brownstein tells Molly Jong-Fast on the latest episode of The New Abnormal. "Amid all of this, you've heard very, very little from Biden presenting this as a threat to democracy."
If you haven't heard, every single week The New Abnormal does a special bonus episode for Beast Inside, the Daily Beast's membership program. where Sometimes we interview Senators like Cory Booker or the folks who explain our world in media like Jim Acosta or Soledad O'Brien. Sometimes we just have fun and talk to our favorite comedians and actors like Busy Phillips or Billy Eichner and sometimes its just discussing the fuckery. You can get all of our episodes in your favorite podcast app of choice by becoming a Beast Inside member where you'll support The Beast's fearless journalism. Plus! You'll also get full access to podcasts and articles. To become a member head to newabnormal.thedailybeast.com
 See acast.com/privacy for privacy and opt-out information.