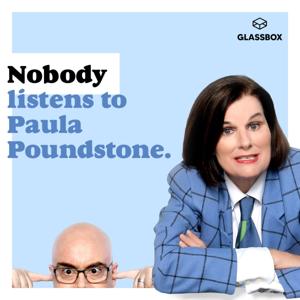 What's so supreme about the Supreme Court? What was it supposed to be, what has it become, and where can we get those chic robes? Author, expert, and activist Dr. Peter Irons is here to explain it all. Plus, if you don't have anything nice to say… you're not our listeners. You guys have plenty of nice. It's Mailbag! Sweet Love Edition.
GUEST
Dr. Peter Irons
A People's History of the Supreme Court
HOUSE BAND
Tim Crump
https://www.saccomedyspot.com/you/
--
With kids meals under $5 and baby food + smoothie snacks under $3, it makes trying Little Spoon easy. Start the New Year fresh with Little Spoon. Go to https://www.littlespoon.com and get 50% OFF your first order with the code PAULA at check out.
BetterHelp is online therapy that offers video, phone and even live chat sessions with your therapist, so you don't have to see anyone on camera if you don't want to. This podcast is sponsored by BetterHelp and Nobody Listens to Paula Poundstone listeners get 10% off their first month at BetterHelp.com/PAULA.
Learn more about your ad choices. Visit megaphone.fm/adchoices