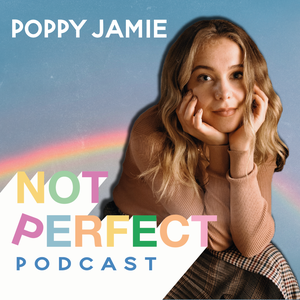 Today's guest is Susanna Merrick, an intuitive energy reader, stylist and the founder of Aura Wear. Susanna helps thousands of women globally use their wardrobes to change their energy and transform their life. Susanna loves using her Intuitive Gifts to help style and dress the energy of clients and she believes deeply in the profound power of colour. 
In the episode, we discuss how hormones are the connecting factor to understanding your aura, how we can use colour to heal ourselves and what colours we should associate with certain situations and feelings.
Find out more about aura readings with Susanna on her website: https://aurawearnyc.com/
Susanna's instagram: @aurawearnyc
Want to feel a bit happier? Download my mindfulness app Happy Not Perfect. The app gives you a daily work-out for your mind that helps you to rest, process thoughts and trains positive thinking. Perfect as a morning mind-set routine or when you need to calm down in moments of anxiety or stress. On IOS and Android. www.happynotperfect.com
 See acast.com/privacy for privacy and opt-out information.