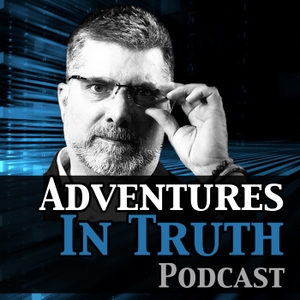 This Adventure is shaping up to be very interesting. Joining us for our dive into 'Upgrading the Consciousness of Business' is Moshe Engelberg PhD. He is the author of "The Amare Wave: Uplifting Business By Putting Love to Work". On this LIVECAST we dive into the energies that drive business. As we, as individuals and groups, shift out of a fear-based experience/existence and into an opportunity based one, how do we translate that into how business is done, in order to shift out of the war based business model to a Love based business model. Cue: amazing conversation!
About Moshe Engelberg:
He is a teacher at heart. He works to uplift people and reduce suffering by helping good organizations and their leaders put love or "amare" to work, without sacrificing profits. Born in Pittsburgh, he grew up – literally – in Mr. Roger's neighborhood. He moved to San Diego for college at UCSD, where it took him three years to complete my freshman year. Hey, the ocean called!
While working in the health field, he then earned Masters degree in both psychology and in public health, before moving to Idaho to be a Health Promotion Specialist at HealthWise. Big picture, frustration in how poorly his field of work did marketing for something as important as health took him back to school, this time for a PhD in Communication at Stanford. In 1991, midway through his doctoral program, he began ResearchWorks, the boutique strategy consulting firm he still runs today. And concurrently he taught lots of executive education and graduate classes at San Diego universities. And co-raised his kids. Busy times.
Fast forward to now. All he learned through consulting for some extraordinary people and companies, teaching many brilliant and hardworking students, and going on his own spiritual journey, led him to write the Amare Wave, and refine his focus to what it is now: Uplifting business with the energy of love.
www.amarewave.com

Ready to Dive in?
We deeply appreciate your support! Please subscribe to our YouTube page and like us on Facebook using the links provided. We would love to hear from you. Please comment with your thoughts, questions and ideas, and any topic you'd like us to explore.
LISTEN:
iTunes, Podcast Addict, Stitcher, Deezer, Spotify- Adventures in Truth Podcast
Website: https://adventuresintruthpodcast.com/
YouTube- https://www.youtube.com/channel/UCzX3...
Facebook- @Aitpodcast
WATCH:
FB Live, YouTube, Roku, AppleTV, Fire, Amazon, Andriod
e360tv- www.e360tv.com (LIVECAST Wed @ 8a pst and Fri @ 4p pst)