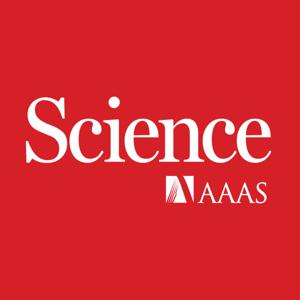 Using quantum tools to track dark matter, why rabies remains, and a book series on science and food
04.28.2022 - By Science Magazine Podcast
On this week's show: How physicists are using quantum sensors to suss out dark matter, how rabies thwarts canine vaccination campaigns, and a kickoff for our new series with authors of books on food, land management, and nutrition science
Dark matter hunters have turned to quantum sensors to find elusive subatomic particles that may exist outside physicists' standard model. Adrian Cho, a staff writer for Science, joins host Sarah Crespi to give a tour of the latest dark matter particle candidates—and the traps that physicists are setting for them.
Next, we hear from Katie Hampson, a professor in the Institute of Biodiversity, Animal Health & Comparative Medicine at the University of Glasgow, about her work contact tracing rabies in Tanzania. Her group was able to track rabies in a population of 50,000 dogs over 14 years. The massive study gives new insight into how to stop a virus that circulates at superlow levels but keeps popping up, despite vaccine campaigns.
Finally, we launch our 2022 books series on food and agriculture. In six interviews, which will be released monthly for the rest of the year, host and science journalist Angela Saini will speak to authors of recent books on topics from Indigenous land management to foods that are going extinct. This month, Angela talks with Lenore Newman, director of the Food and Agriculture Institute at the University of the Fraser Valley, who helped select the books for the series.
This week's episode was produced with help from Podigy.
[Image: Suzanne McNabb; Music: Jeffrey Cook]
[alt: Dogs in Tanzania with podcast symbol overlay]
Authors: Sarah Crespi; Angela Saini, Adrian Cho
Episode page: https://www.science.org/content/podcast/using-quantum-tools-track-dark-matter-why-rabies-remains-and-book-series-science-and
About the Science Podcast: https://www.science.org/content/page/about-science-podcast 
See omnystudio.com/listener for privacy information.