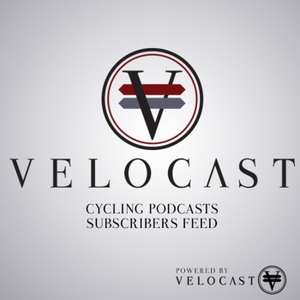 Velocast Cycling [free version; no premium access]
By VeloCast Productions
What's Velocast Cycling [free version; no premium access] about?
Comment and analysis of all the Classics, The Giro d'Italia, Le Tour de France and La Vuelta a Espana – PLUS some bonus features along the way!
Our shows, produced year round, are enjoyed the world over.
This is the master feed for all our shows:
- Velocast Weekly
- This Week In Cycling History (TWiCH)
- Velocast Books
- The Velocast Interview
Special editions from all of the Classics.
Daily content from:
- The Giro d'Italia
- The Tour de France
- The Vuelta a Espana
- The Tour de Suisse
- Criterium du Dauphiné
- Giro di Lombardia
Twitter: @velocast
BONUS CONTENT
-------------------
For a small monthly fee, support us and get access to all our shows. [Temporarily for demo, only get two extra tracks]
To get full access, visit https://velocast.cc, or subsribe to this playlist on your iPhone (search for 'Velocast').