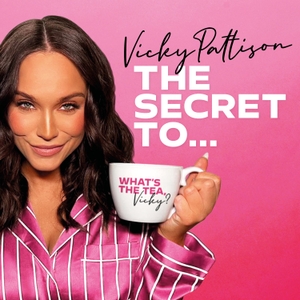 Vicky Pattison: The Secret To
By Spirit Studios / Vicky Pattison
What's Vicky Pattison: The Secret To about?
OH DO WE HAVE A TREAT FOR YOU! 
TV personality, author and Jungle Queen Vicky Pattison is launching a BRAND NEW podcast, on a mission to find out THE SECRET TO a whole host of different things, from body confidence, to getting over a nasty break up. 
Vicky is joined each week by some amazing celebrity guests, finding out their deepest, darkest secrets, spilling some of her own and hearing from her listeners. It's going to be SO MUCH fun!   Subscribe and leave a review, tell a friend, tell all your friends, tell anyone you've ever met. I mean, let's face it you're not doing anything else at the moment!