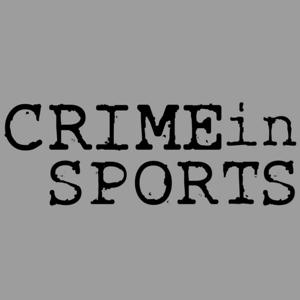 #216 - Violent, Crazy, Mean & Proud - The Rebelliousness of Jerome "New Jack" Young
07.14.2020 - By Crime in Sports
This week, we bring you one of the most anticipated episodes.  One that you've all been asking for. He was considered extra crazy, in a time & business where crazy was the currency. In wrestling, his violence was unparalleled, including using staple guns, a Nintendo, or anything else that could be considered an implement of violence.  Sometimes, this included stabbing his opponent in a less than planned way. Justifiable homicides, drugs, and overall mayhem.  Not only does he admit to it all, but he's not even sorry! 
Go from bounty hunting to wrestling, be the most violent, feared guy around, and tell the world that you "did it & got away with it", with Jerome "New Jack" Young!!
Check us out, every Tuesday!
We will continue to bring you the biggest idiots in sports history!! 
Hosted by James Pietragallo & Jimmie Whisman 
Donate at... patreon.com/crimeinsports or with paypal.com using our email: [email protected] 
Get all the CIS & STM merch at crimeinsports.threadless.com 
Go to shutupandgivememurder.com for all things CIS & STM!! 
Contact us on... twitter.com/crimeinsports 
facebook.com/Crimeinsports 
instagram.com/smalltownmurder#