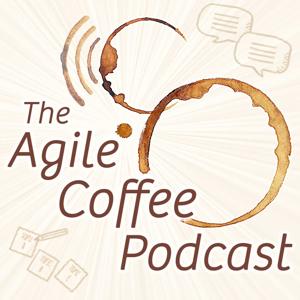 Vic (@AgileCoffee) and Larry (@LarryLawhead) teamed up with Lakshmi Ramaseshan (@LakshmiRamases2) and Professor Hadar Ziv (UCI - Dept of Informatics ) in a virtual coffee shop to discuss the following topics:
* Did the Agile Open SoCal work as a virtual event?* Playing to Your Strengths - Using Strengthsfinder (book) with Teams* What is a Value Hypothesis (and why was it following Larry all day?)* Creating a Values & Principles Based Culture
Please HELP support us by becoming a Patron: patreon.com/agilecoffee
Here's the MIRO board that Lakshmi created for our virtual event:
Books and resources mentioned in this episode:
* Lakshmi's presentation on The Power of Inceptions* Vic's old post about Inceptions* Scrum PLoP! one-piece continuous flow* The Principles of Product Development Flow - by Donald Reinertsen* High Performance Tree (Lyssa Adkins)
Agile Coffee is Proud to be a part of the Agile Podcast Network
Looking for MORE Scrum videos? We've got you covered. Tune in!