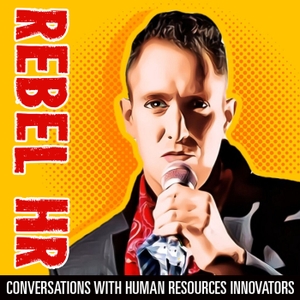 Join Kyle as he discusses using VR as a culture-building tool in the workplace.  We cover the challenge of changing hearts and minds, but re-wiring the brain to empathize with others.  Fascinating stuff!  
Robin S. Rosenberg is the CEO and Founder of Live in Their World. Robin is a clinical psychologist and textbook author. She has had both psychotherapy and executive coaching practices in the San Francisco Bay Area and New York City. She is board certified in clinical psychology by the American Board of Professional Psychology, a Fellow of the American Academy of Clinical Psychology, and is an Assistant Clinical Professor at the University of California, San Francisco. She has taught psychology classes at Lesley University and Harvard University. Robin has been interested in virtual reality (VR) for years, and was the lead author of a study to investigate using "VR for good." She has combined her interest in immersive technologies with her coaching and clinical experiences to foster in employees a deeper understanding of how and why other people may feel slighted or marginalized, and how to approach such interactions differently. Robin is the author of both college-level psychology textbooks, and books for a general audience about the psychological underpinnings of (other people's) fictional characters, such as Harry Potter, Batman, and the Girl with the Dragon Tattoo. After decades with successful psychotherapy and coaching practices, she founded Live in Their World, which enables lasting change in organizational civility and respectful engagement. The program applies the science of psychology to combine emotional and cognitive learning, using both immersive virtual reality and online learning. Robin also started a "Dear Robin" column, addressing people's questions about civility and respect in the workplace.
https://www.liveintheirworld.com/
https://twitter.com/LiveNTheirWorld
https://www.linkedin.com/in/robin-s-rosenberg-b6942329/
http://www.drrobinrosenberg.com/
Rebel HR is a podcast for HR professionals and leaders of people who are ready to make some disruption in the world of work.
Subscribe today on your favorite podcast player!   We'll be discussing topics that are disruptive to the world of work and talk about new and different ways to approach solving those problems.
Follow Rebel HR Podcast at:
www.rebelhumanresources.com
https://twitter.com/rebelhrguy
https://www.facebook.com/rebelhrpodcast
www.kyleroed.com
https://www.linkedin.com/in/kyle-roed/
We love to hear from our listeners!  Send us questions or comments at [email protected]
Rebel On, HR Rebels! Support the show (https://www.patreon.com/rebelhumanresources)