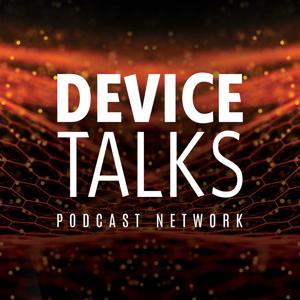 Visit the Osso VR ortho OR with CEO Barad; DePuy's Peters sees growth in shoulder, spine, sports med
09.24.2021 - By DeviceTalks
This episode of the DeviceTalks Weekly Podcast draws from two realities
First, Russell Powers, worldwide president, shoulder reconstruction, sports medicine, and spine at DePuy Synthes details how the company's new Inhance Shoulder system will help the company grab market share in the increasingly competitive space.
Later, we meet Dr. Justin Barad, CEO of OssoVR, on his own turf, conducting an interview in OssoVR's virtual reality training platform. In the interview, Dr. Barad demonstrates why virtual reality training help alleviate the growing demands on surgeons while also improving performance.
Chris Newmarker, executive editor of life sciences, identifies this week's Newmarker's Newsmakers including Abbott, Medtronic, and Vicarious Surgical. Senior editor Danielle Kirsh also shares her insights on the ongoing Theranos trial, including damaging testimony from General James Mattis.
Subscribe to this podcast on all major channels!