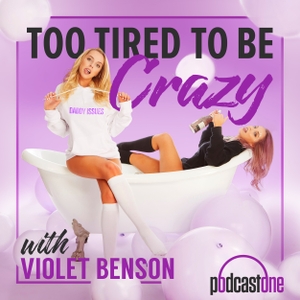 You might know my guest from David Dobrik's crazy vlogs, She is part of the vlog squad, also known as David's assistant and has made a name for herself on social media, Natalie Noel!
Timestamps:
0:00 - 23:00 - We talk about how watching your parents go through a divorce as a child can carry over into our adulthood and cause us to blame ourselves for failed relationships. Natalie talks about why the boys in the Vlog Squad are drawn to her, dealing with haters, body image and advice on OWNING IT.
23:00 - 42:15 - We then get into her party girl days, doing Molly and shrooms, throuples, craziest thing a guy did for her, why shell never chase a man, getting out of the friend zone, and thoughts on dating during quarantine.
42:15-1:04:00 - We end the podcast with thought on David Dobrik and being his assistant, how to become a vlog squad member, who the funniest member is vs who the most annoying one is, her relationship with Todd Smith, the real reason David stopped vlogging and what to expect from them next!
Follow Natalie Noel on Instagram @NatalinaNoel and follow our podcast @Tootiredtobecrazy
Don't forget to subscribe and I'll see you next Thursday! <3