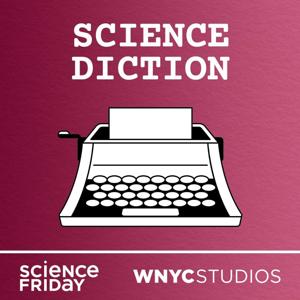 Vocal Fry: Why I'm Not Getting A Voice Coach
12.07.2021 - By Science Diction
For decades, vocal fry lived a relatively quiet existence. It was known to linguists, speech pathologists and voice coaches, but everyday people didn't pay much attention to it. But then in 2011, people started noticing it everywhere. So what happened? What is vocal fry? Why does host Johanna Mayer use it? What's her problem? And is it really that bad?
Guest: 
Lisa Davidson is the chair of the Linguistics Department at NYU.
Footnotes & Further Reading: 
Check out this article on young women as linguistic trendsetters. 
Read the full study from 2011. 
Learn more about people's negative reactions to vocal fry.
Credits: 
This episode was produced with Kevin McLean, along with Johanna Mayer. Elah Feder is our Editor and Senior Producer. Daniel Peterschmidt is our Composer, and they sound designed and mastered the episode. Nadja Oertelt is our Chief Content Officer.