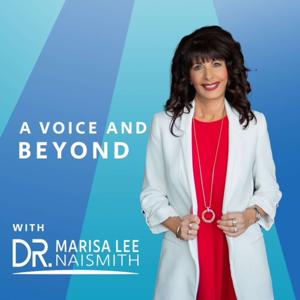 #15. Voice Training for Sustainability with Chris Johnson
06.13.2021 - By A Voice and Beyond
Today's guest is Chris Johnson.
Chris shares his journey as he transitioned from a successful performance career to becoming a leading vocal coach working with numerous major recording artists as well as leading Westend performers. As a singer who experienced vocal issues himself, Chris has a solid understanding of today's industry demands. He discusses the strategies he employs for assisting others to overcome vocal pathologies and how it is possible for a vocalist to have a sustainable career while maintaining their unique signature sound. Chris proudly describes his new assessment training program, which is one of the numerous programs he has launched to assist our singing teaching community improve learning outcomes with students. There is so much more in this episode, including the impact of COVID 19 on Chris's self-care regime you will not want to miss out on.
In this episode
01:09 - Introducing Chris Johnson 16:44 - Experiences put into practice 27:36 - Dealing with managers and sustainability  29:37 - Commonalities with voice problems 46:37 - Chris's new assessment program 56:18 - Chris's new business teachvoice.com 1:00:00 - The Naked Vocalist Podcast 1:04:22 - Chris's self-care routine 1:10:30 - Advice for new teachers
Links
https://www.chrisjohnsonvocalcoach.com https://www.teachvoice.com  https://www.thenakedvocalist.com
For more go to https://drmarisaleenaismith.com/15
Like this episode? Please leave a review here - even one sentence helps!
Follow me on Instagram.