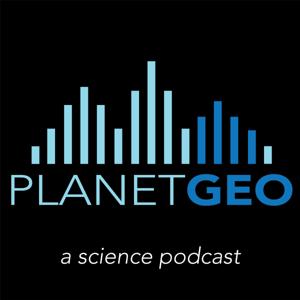 Join Jesse and Chris as we interview Christina (Tina) Neal.  Tina has 38 years of experience as a volcanologist for the USGS.  She is the Volcano Science Center Director and is in charge of all 5 of the U.S. volcano observatories.  
Yes, that's right - there are 5 volcano observatories in the U.S.: California Volcano Observatory, Cascade Volcano Observatory, Alaska Volcano Observatory, Yellowstone Volcano Observatory, and Hawaii Volcano Observatory.  Neal oversees 170 employees and is responsible for science and operational planning; workforce development; improving diversity, equity, inclusion, and accessibility; and preparing the USGS for U.S. volcanic eruptions.
In 2018, Neal was the Scientist in Charge at the Hawaii Observatory.  She paints a vivid picture of what it was like to be there for this historic eruption and also the incredible responsibility to forecast and communicate during this time.  She was a finalist for the Samuel Haymen Service to America Medal for her and her teams outstanding work during the eruption.  
This interview was a lot of fun for us, because Tina Neal has seen and done a lot in her career.  She talks about magma chambers, seismic activity, forecasting eruptions, careers in volcanology, and some scary moments.    Enjoy.
——————————————————
Instagram: @planetgeocast
Twitter: @planetgeocast
Facebook: @planetgeocast
Email: [email protected]
Website: https://planetgeocast.buzzsprout.com/  Like, Subscribe, and leave us a Rating!
——————————————————
Instagram: @planetgeocast
Twitter: @planetgeocast
Facebook: @planetgeocast
Support us: https://planetgeocast.com/support-us
Email: [email protected]
Website: https://planetgeocast.com/