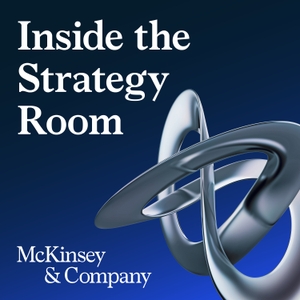 As the pace of social, economic, and technological change accelerates, organizations everywhere must make increasingly complex decisions in the face of an uncertain future. This is why the value of creative and strategic thinkers capable of solving complex problems has never been higher.
 
Today's episode features a conversation between Chris Bradley, a senior partner in our Sydney office, and Rob McLean, a Director Emeritus of the firm, a trustee of The Nature Conservancy in Australia and Asia, and director of Australia's largest philanthropic foundation, the Paul Ramsay Foundation. Rob, along with Charles Conn, is the co-author of a recently published book called Bulletproof Problem Solving: The One Skill That Changes Everything. 
Chris and Rob recently met in our Sydney office to talk about Rob's new book and how a disciplined and comprehensive approach to problem solving can be applied to almost any kind of problem — from personal decisions through to business strategies, and on to some of most complex challenges facing society today.  We hope you enjoy listening to their conversation.