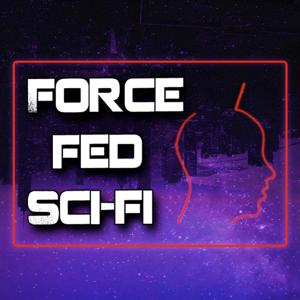 This time, we go over our Waterworld Movie Review, a massively overbudgeted epic of a film. Along the way we ask, how shameless is this film a rip-off of Mad Max, is this a pro-environmental film, and is Dennis Hooper a convincing villain? Let's dive in...
Waterworld Movie Cast and Crew
Directed by Kevin Reynolds: Reynolds has establish a solid working relationship with Kevin Costner after directing films like Fandango, Robin Hood: Prince of Thieves, and Rapa Nui that all featured Costner. Therefore, it seemed natural for Reynolds to direct this Costner-led sci-fi adventure film.
Kevin Costner as the Mariner: In the mid-90's, Costner was Hollywood's leading man starring Bull Durham, Field of Dreams, Dances with Wolves, JFK, and The Bodyguard. Think how popular Dwayne Johnson or Tom Cruise is now and you have an idea of how much of a box office draw Costner was during the late 80's into the 90's.
Dennis Hopper as The Deacon: While the legendary actor has had a stellar career, his star had faded as the 80's rolled into the 90's and really began when he accepted a role in the now infamous adaptation of Super Mario Bros. He returned to prominence again after his villainous performance in Speed, but never returned to the renown he enjoyed during the 60's and 70's.
Jeanne Triplehorn as Helen: She was just beginning her career as she starred in films such as Basic Instinct and The Firm. Since then, she's been a mainstay on television after long runs on the shows Big Love and Criminal Minds.
Tina Majorino as Enola: If the name doesn't sound familiar, viewers may remember her the young clothing and hair accessory vendor in the cult classic Napolean Dynamite. She has also appeared in television shows such as Veronica Mars, True Blood, and Big Love.
Also starring:
* Michael Jeter as Old Gregor
* Kim Coates as Drifter
* R.D. Call as Atoll Enforcer
* Gerard Murphy as The Nord
* Jack Black as Smoker Plane Pilot (this is a 'blink and you'll miss it' cameo)
An Underwater Production
Initially, Waterworld was already approved for a budget of $100 million. Now that was in the early 90's, and was a massive budget. Adjusted for inflation, that would be equivalent to $174 million today and this had the makings of a success for any studio. It had a decent science fiction premise and Hollywood's most prominent actor at the time, but the budget slowly began to creep up.
A storm had destroyed many of the massive sets that were built for the film forcing the production to shut down to allow for the sets to be rebuilt. This added $35 million to the budget and by the time filming had wrapped, the production budget came out to be $175 million. With promoting and marking costs added, Waterworld's final budget came out to $235 million.
Many aspects of the film would be just as troubled. The film's original composer, Mark Isham, was fired after completing about a quarter of the music and was replaced by James Newton Howard. Costner remarked that Isham's firing was due to his core sounding "too bleak and ethnic" for the tone of the film.
In addition, Kevin Reynolds left the production citing frequent clashes with Kevin Costner. Prior to the film, Costner had won an Oscar for directing Dances With Wolves and maybe thought his input would be welcome given his past success. However, according to Reynolds, Costner became a "backseat director" and forced Reynolds to leave the film entirely. The relationship was strained so much that the two would not work together until Costner was cast in the miniseries Hatfields & McCoys.
It Could Happen ... Sort Of
The premise of Waterworld is that Earth has become completed submerged following the melting of the polar ice caps and has forced the remaining humans to live on the water.