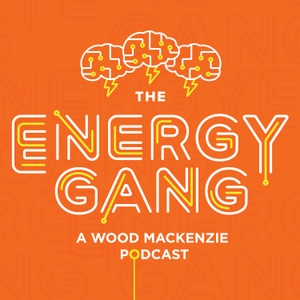 Watt It Takes: Executive Producer Stephen Lacey
02.26.2021 - By The Energy Gang
This week, we have a bonus episode of Watt It Takes featuring Stephen Lacey, our founding host and executive producer.
Back in December, Powerhouse CEO Emily Kirsch interviewed Stephen for a holiday edition of Watt It Takes. They talked in front of an audience about his career in journalism, how the world of podcasting has evolved, and his entrepreneurial journey launching a production company. 
And great news! Watt It Takes is now a standalone series. You can subscribe on Apple, Spotify, Google Podcasts or anywhere you get your shows. We'll be featuring the top voices in climate tech throughout 2021.
See Privacy Policy at https://art19.com/privacy and California Privacy Notice at https://art19.com/privacy#do-not-sell-my-info.